Shaq loves and appreciates education. He talks about it a lot, both with his fans and especially with his family. Recently, the big man had the big honor of attending a college graduation ceremony for one of his children. 
Shaq's daughter Taahirah O'Neal graduated from Oglethorpe University. Not just graduated, but was honored as a Magna Cum Laude grad. For those of us that don't know (or remember our college days), that's a big, big honor for achieving the highest grades. Nice! 
Taahirah O'Neal is Shaq's eldest daughter. She was born in 1996 to Shaquille O'Neal and Arnetta Yarborough. The reason why her name doesn't come up often is that she shies away from the spotlight, unlike her half-siblings.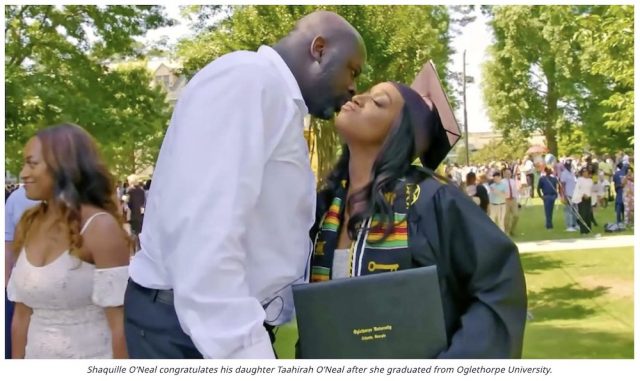 In a previous post, Shaq has talked about how if any of his children want to get some of dad's multi-million dollar fortune, they're going to have to show him their educational achievements. Well, Taahirah is definitely on her way!  
Now as far as money goes, Taahirah is already doing really well on her own. She already has a million-dollar net worth, and she's earned the vast majority of it herself. During her college years, she worked for Pepsico as a Brand Communication and Community Engagement Analyst.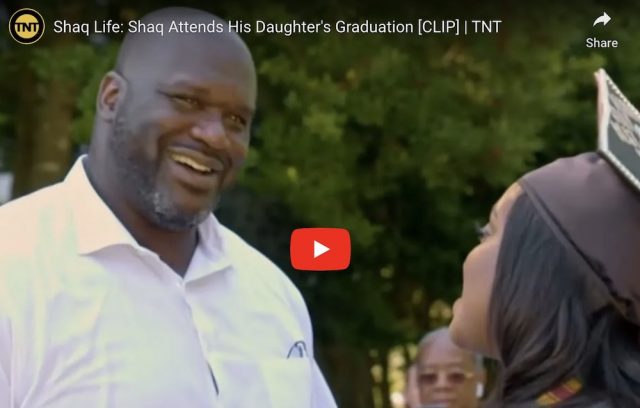 Click here for the video of a proud dad at his daughter's graduation. 
As we've written about in the past, Shaq has made it clear to his children what they need to do to get access to their fathers' money, and it's all about education. They'll need not only a college bachelor's degree, but a masters, too. So for now, Taahirah is halfway there. 
Hats off (or thrown into the air, in full college-grad style) to Taahirah O'Neal. Good job! It'll be interesting to see where she goes in the business world, for sure.