In a time before mega-popular online services like Facebook and Instagram, big-name athletes (and lots of other celebrities) made their money mostly from traditional media commercials and sponsorships. You know, TV and radio commercials, right? Well now – no surprise – the big money is online. And people who keep track of money stats say Shareef O'Neal, son of our man Shaq, is poised to become an online star. 
How do the young athletes of today score big money? Simple: with their huge online accounts – especially on sites like Instagram – athletes connect directly with other young people on the platform, sharing various personal and commercial messages. And they get paid very nicely for it. 
In a new post from our friends at Yahoo! Sports, a media tracking company called The Action Network has published a list of college athletes that could "monetize" their online accounts for big money. And yes, monetize means exactly what you think it does… make money! 
The lineup is called The NCAA Rich List, and it details which athletes are set up to charge the most for sending out what are called "sponsored posts" on their Instagram accounts. You've probably seen those posts. A favorite IG "influencer" posts a pic of themselves using some particular product and suggests we (the followers) might want to check it out, too. It's a huge money game!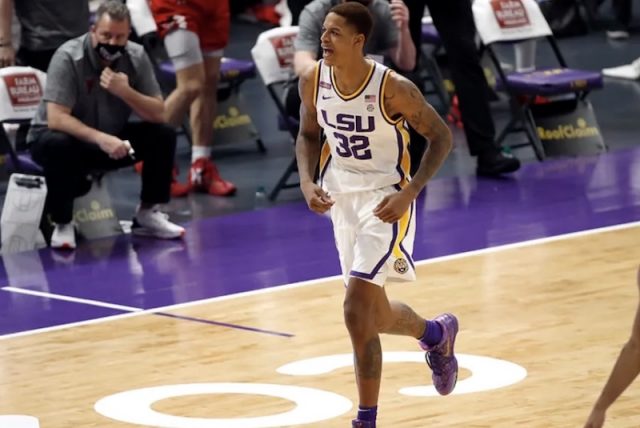 More followers generally mean more money, but that's not the only factor creating big commission checks. The Action Network said it used a fancy, high-tech marketing and analytical tool called HypeAuditor to reveal follower counts and all-important engagement rates on the social media platform. 
Engagement is the big factor. If one celebrity posts a product and few of their followers decide to check it out (and hopefully buy), then millions of followers are pretty useless, income-wise. 
The Action Network says the number to aim for in the pay-to-play model is about $0.004 per post, per follower. Of course, that doesn't sound like a lot of money, but considering how some IG celebrities have millions of followers, that could add up to a nice bit of change. 
As for Shaq's son Shareef, he's on top of the new list. Nice! Shareff will be entering his junior year at dad's alma mater LSU this year. With more than 2.7 million followers on Instagram, The Action Network says a sponsored post on Shareef's IG feed could be worth a hefty $10,819.51. And remember, that's per post! 
Here are a few of the other athletes that could see big paydays: Olympic gold medal-winning gymnastics star Sunisa Lee, who is a student at Auburn University, came in at No. 2 with 1.6 million followers and a price per post of $6,403.32.
LSU gymnastics standout Olivia Dunne (1.3 million followers, $5,208.44 per post); Texas Southern basketball player Shaqir O'Neal, who is the youngest son of Shaquille O'Neal (973,992 followers, $3,895.97 per post); and UConn basketball star Paige Buecker (908,228 followers, $3,632.91 per post) round out the top five.
It was only recently that young athletes could start making money from their social media following. The NCAA this past June announced that an interim policy was adopted by all three college athletic divisions suspending rules preventing athletes from making money online. This will impact both incoming and current student-athletes across all sports.
Not long after, the deals started to get signed. On July 1, Kellan Grady, a former Davidson College guard who transferred to Kentucky in March, announced that he had signed an off-court footwear deal with ISlide. On its Instagram post, ISlide stated Grady's deal made him the first NCAA player to sign with a footwear brand.
And the money may start flowing to even younger athletes. Shams Charania, NBA insider with The Athletic and Stadium, broke news via Twitter last month that Puma is reportedly close to signing an endorsement deal with Mikey Williams, a high school basketball star with a massive presence on social media (about 3.2 million IG followers).