Race fans… you're in Vegas next week, right?!? The inaugural Las Vegas Grand Prix is set for the weekend of November 18, and it's gonna be huge. Helping make it so big is our big man, Shaq.
Of course an event like this is going to come with a big number of oversized parties, and the people at Sports Illustrated are putting on one of the biggest. Want to attend? You can! (Bring some Vegas-sized cash, BTW.) 
It's called Club SI. Included on the roster of celebrities in attendance – soccer superstar David Beckham and NBA legend Shaquille O'Neal. They'll be celebrity hosts for the SI party Saturday night.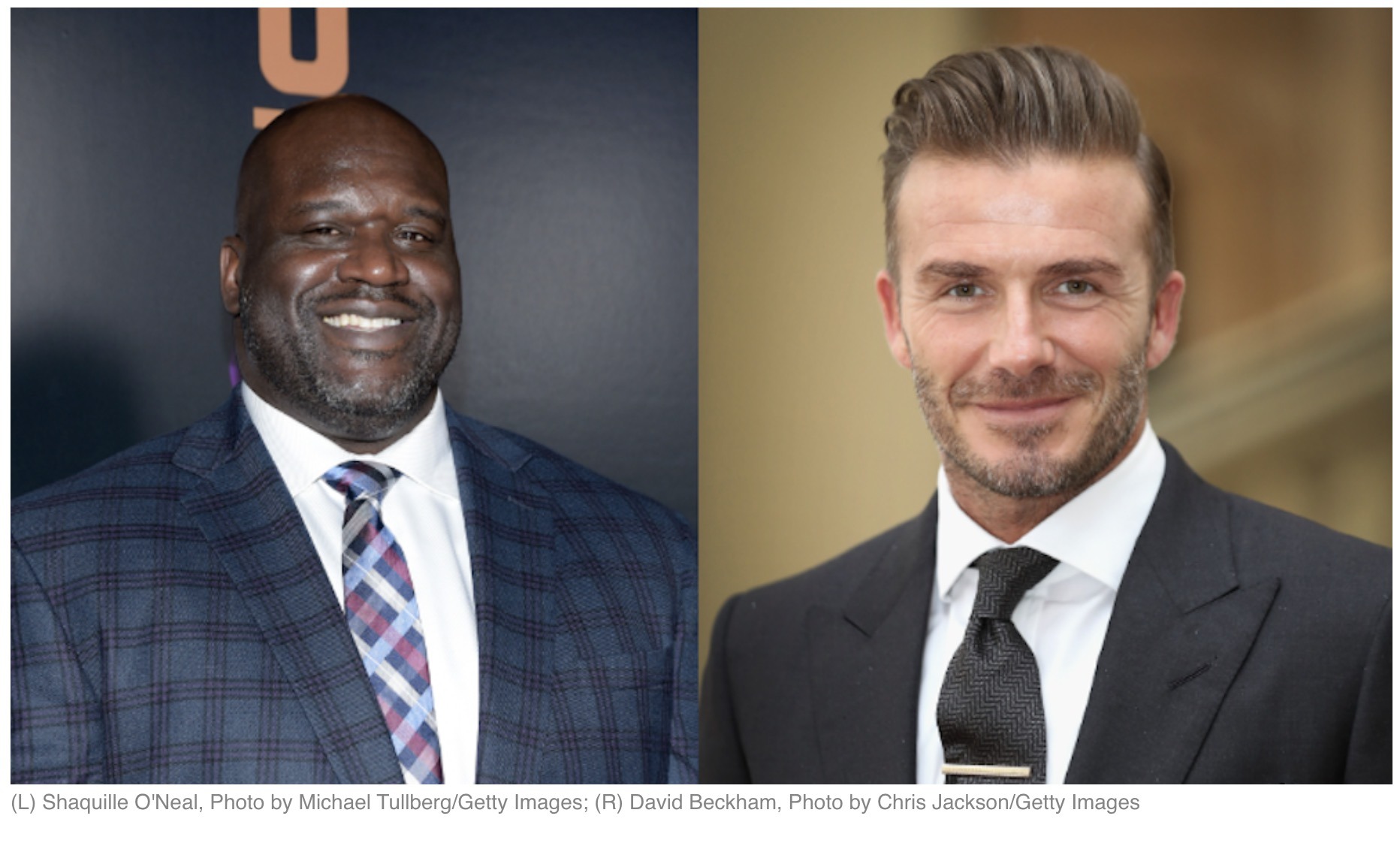 As for the Club SI experience itself, there's a full package for those who want to come for the race and events going on around it. Club SI has put together a full-on, three-day all-inclusive hospitality suite overlooking the race track, which will be right on the famous Las Vegas Strip. 
So needless to say, the view of the racing action will be second to none. But -as they say on the late-night TV commercials – that's not all. Club SI will be offering those celebrity appearances, parties, DJs, and premium food and beverage options.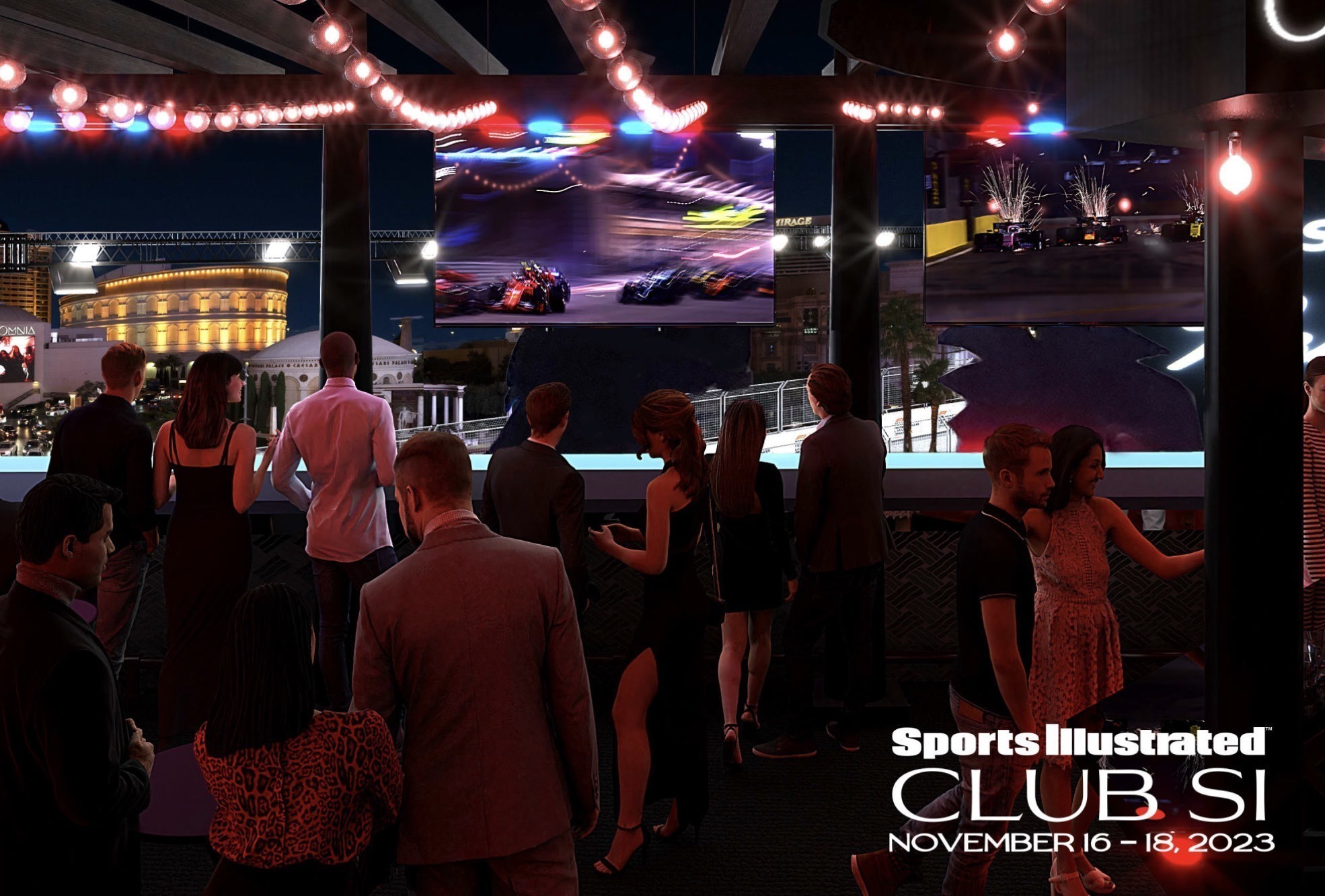 For Beckham, he's looking forward to the big event: "I have enjoyed many great races over the years; this Grand Prix in Las Vegas will be incredibly exciting. It's going to be a fantastic night, and I'm looking forward to seeing Shaq and other race fans at Club SI." 
Shaq has been to other Sports Illustrated events, so he's ready for another big-fun event in Vegas "Having attended Club SI at other Grand Prix races, I can say with certainty, when it comes to the celebration of sports, SI never disappoints. I'm excited to catch up with David and connect with race fans from the best seats in Vegas."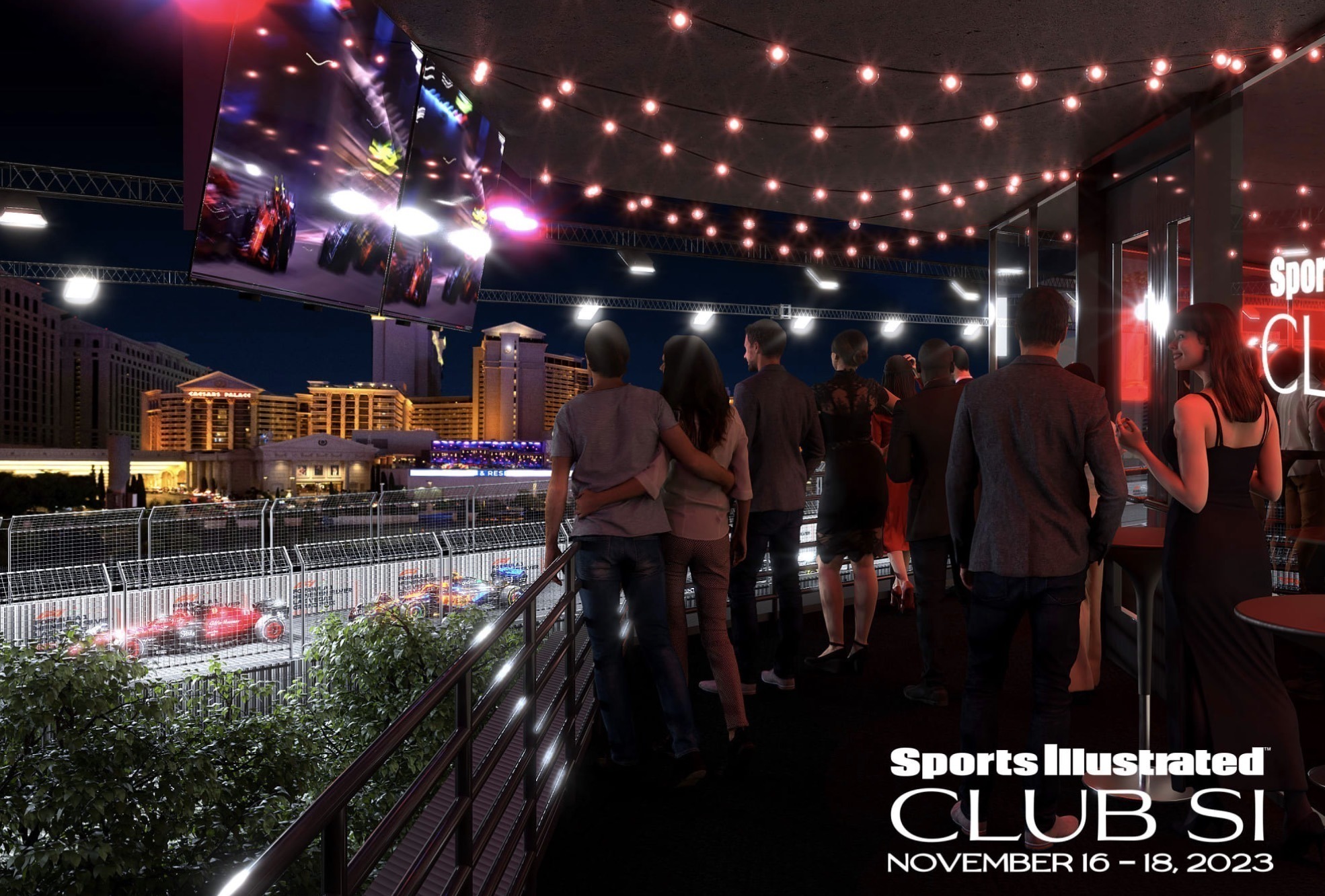 So, how much? Well, the full weekend package is priced at $7,000. Not cheap, but for the full weekend? Not too bad… 
Here's a rundown of the full weekend: 
Thursday, Nov. 16: Club SI brings you Eff Won Podcast Live!
Dax Shepard, Charlie Curtis, and friends kick-off Race Weekend at Club SI with the Eff Won Podcast recorded live. A-list stars and top personalities join the Eff Won crew to discuss race weekend in Las Vegas, the power of the F1® brand and more. Club SI attendees will have the opportunity to interact with the hosts and ask questions to podcast guests.
Friday, Nov. 17: Sports Illustrated Swimsuit Party
Catch Friday night's qualifying round alongside Nicole English and Brooks Nader, featured in the 2023 Swimsuit Issue, as they host a night of racing at Club SI. Festivities will include special meet-and-greets, Sports Illustrated Swimsuit-inspired cocktails, interactive photo moments and much more.
Saturday, Nov. 18: The Big Race with David Beckham and Shaquille O'Neal
Celebrate the inaugural Las Vegas Grand Prix at Club SI with David Beckham and Shaquille O'Neal. Fans can watch cars race down the iconic Las Vegas Strip at over 200 mph while enjoying food, drinks and fun with fan activations, including an opportunity to mix and mingle with Beckham and O'Neal prior to the race start.