It's an exciting week here at the offices of the ShaqFu Radio blog. Our offices are in Florida, and this blog is written in Gainesville, home of the Florida Gators. Over the weekend, the big announcement: Me'Arah O'Neal, young daughter of our man Shaq, has committed to play for those very same Gators!
Me'Arah is the youngest child of four-time NBA champion and Hall of Famer Shaquille O'Neal. This past weekend, she held a press conference that had the look and feel of one of those popular baby gender-reveal parties as she signed her national letter of intent to join the lady Gators.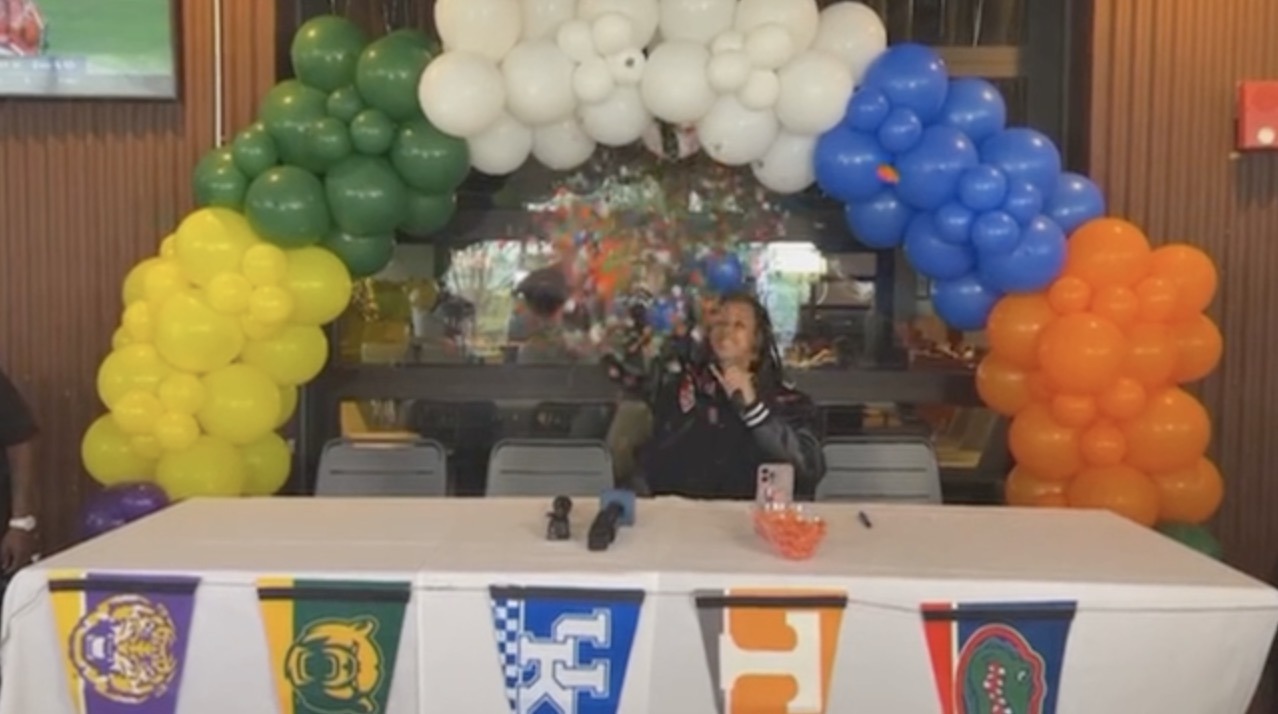 At 6-foot-4, Me'Arah was ranked #33 nationally in the ESPN-W Top 100 for the 2024 class. Now she's officially chosen Florida, after visiting Gainesville and other schools – including her fathers' alma mater LSU, earlier this year. 
In her presser, Me'Arah talked about her time in Gainesville, and her conversations with Gators head coach Kelly Rae Finley: "I went on the Florida visit, and I had a feeling that's where I belonged….that I was going to be most successful if I went to go play at Florida. I felt like I connected with Coach Kelly more than I connected with any of the other schools that recruited me. She really cares about me not just on the court but off the court. That's important for me."

The Gators are showing signs of a big season coming up. Along with Me'Arah, they've also received a verbal commitment from Alivia McGill of Minnesota. She was ranked #16 in the same ESPN high school players' poll. If she does indeed go to Florida, McGill will be the highest-ranked recruit in Gators program history.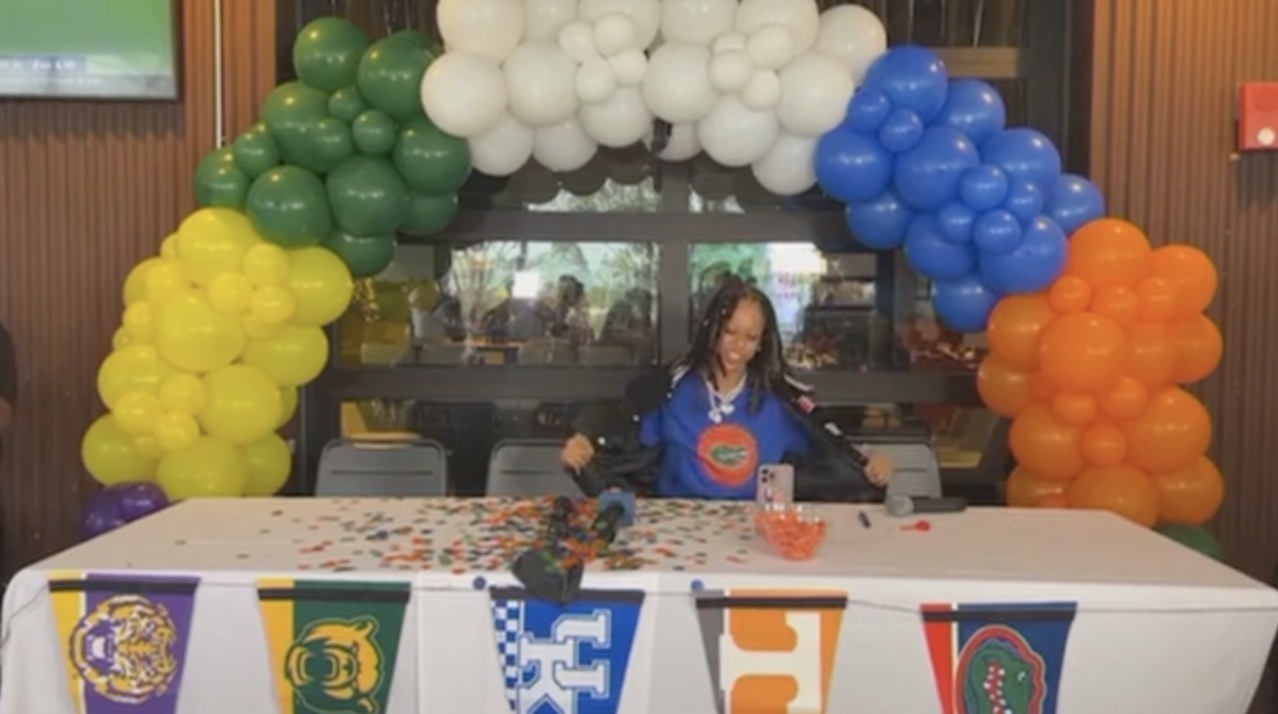 Click here for the full video! 
Me'Arah and Shaq visited LSU together. He says he tried to stay out of his daughters decision on which school to attend. "Believe it or not, I tried to stay out of it. … What I did tell her is, 'Go where you're needed, not where you're wanted. Because if you go where you're wanted and they got other people like you, may take a while.' I want [my kids] to have their own journey, have their own experience."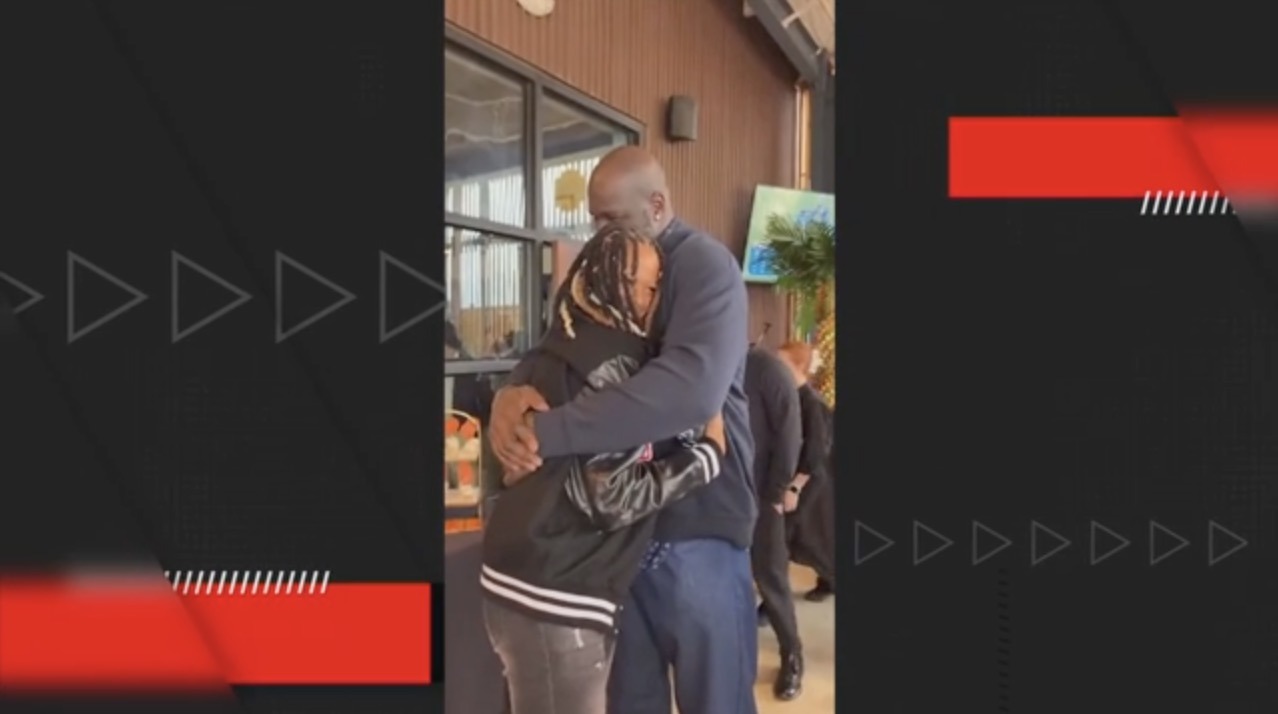 Me'Arah O'Neal went to high school in the Houston, Texas area, where she lives with her mother, Shaunie Henderson. She played there for Episcopal High School, and said the college decision was hers to make, on her own. 
Me'Arah: "My family was just there to support me. I was pressuring myself to make a decision, but I learned I had to be patient. And I did make this decision on my own." 
Not surprisingly, Shaq's children have all been drawn to basketball. Currently, Shareef O'Neal is playing in the NBA G League for Las Vegas. He played college ball at both LSU and UCLA. Brother Shaqir plays for Texas Southern. And sister Amirah walked on at LSU before transferring to Texas Southern prior to hanging up her jersey.
Looking forward to seeing Me'Arah in Gainesville!