More high praise for the man they call "The Joker." In Denver, the hometown Nuggets are off to a strong start to the new season. As of this post, the defending NBA Champions are 9-2 and the Western Division. 
The team is definitely on track to defend that Championship, and Nikola Jokic – the Joker – is showing some pretty unstoppable skills. Going into one of those In-Season Tournament matchup against the Clippers recently, the Joker was the topic of conversation for Shaq and the crew on TNT's Inside the NBA. While it's still early in the season, O'Neal had no trouble labeling Jokic the best big man in the NBA.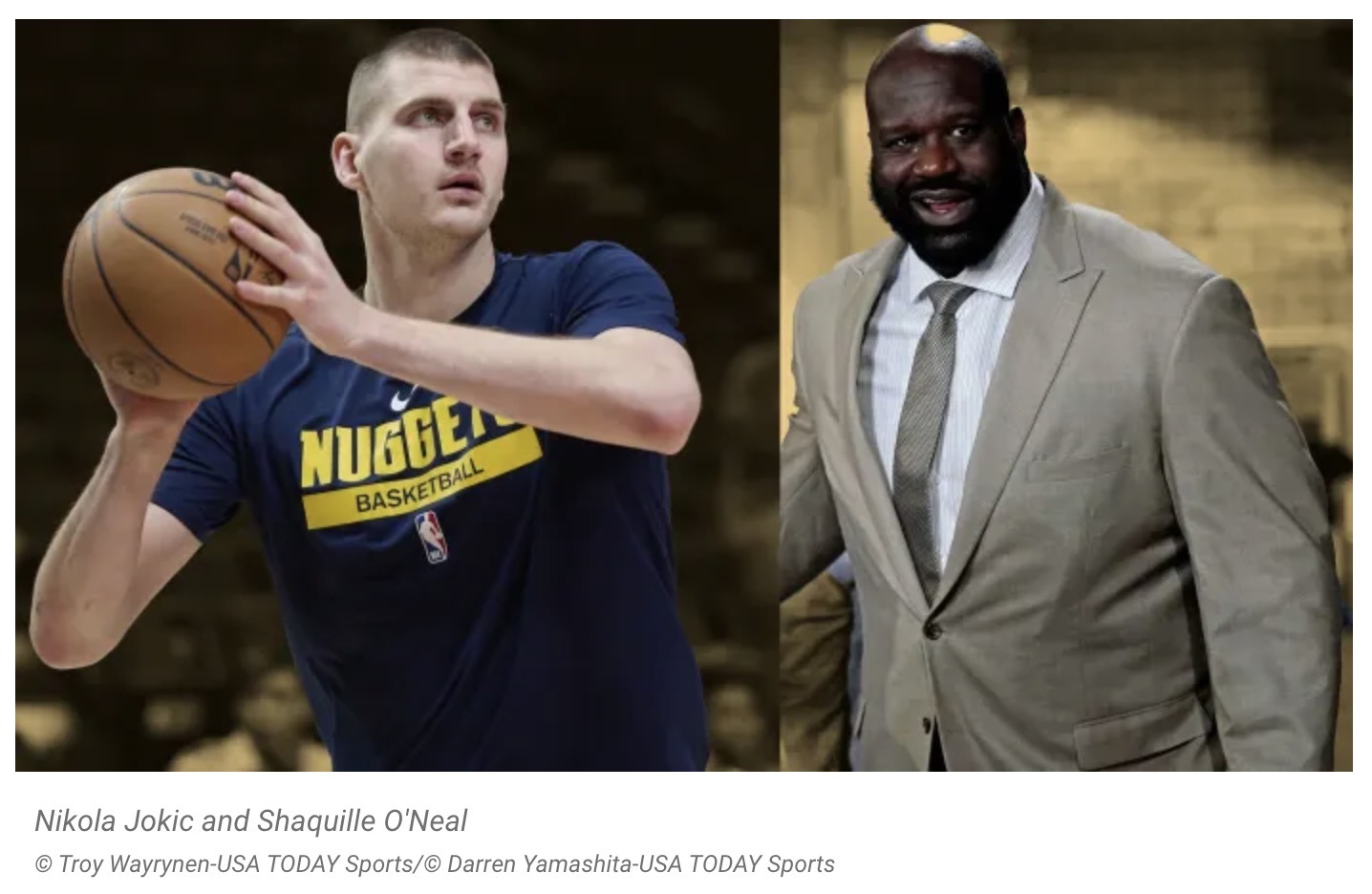 In typical Shaq word-salad style, O'Neal said: "If you don't double this dude, that's Slovakian coleslaw, all day." Cool turn of a phrase, but a little mistake of geography. Jokic is from Serbia, not Slovakia.
TNT co-host Kenny Smith brought up another possibility: Philly's Joel Embiid. Shaq would have none of it. "Listen. Best big man in the league, by far. By far… You heard what I said. By far. He's a champion."
So, how's the "best by far" doing this season? Here's the numbers: Jokic is averaging 29.8 points, 13.7 rebounds, and 8.3 assists while shooting just over 60% from the field. That makes him the only player in the league right now who ranks in the top 10 in every one of those stat categories.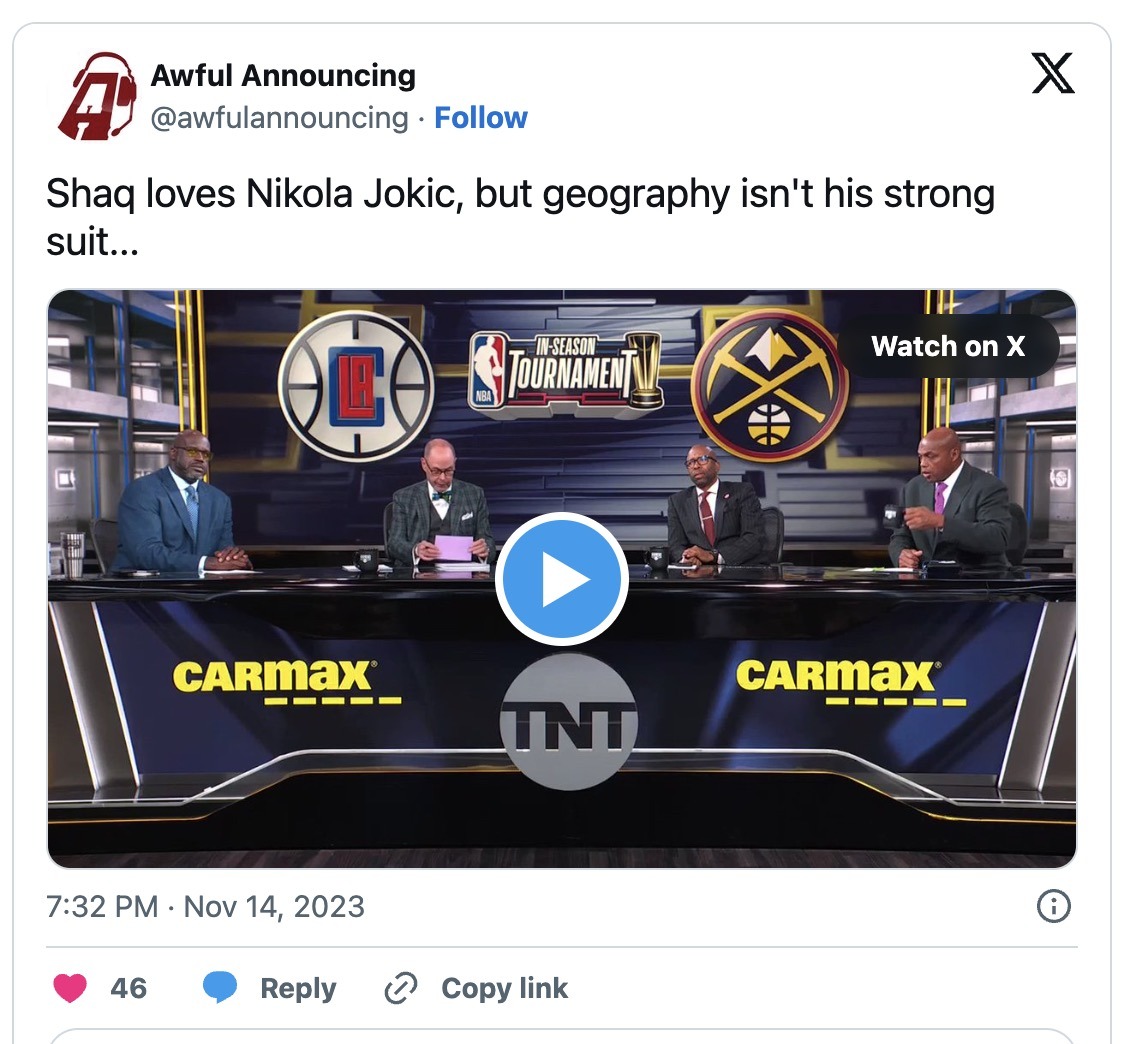 While Jokic has been on every team (and fans) radar for a while, he cemented his place in the history books by winning himself and his team the jewelry last season. 
At 28 years old, he's got plenty of quality playing time left in his career. During last year's playoff run, Shaq officially welcomed the Joker into the circle of all-time great big men. OK, maybe "officially" is a strong word. It's Shaq's own creation, but it's a good one. 
Currently, that "big man association" includes O'Neal himself (of course!), along with Kareem Abdul-Jabbar, Hakeem Olajuwon, Wilt Chamberlain, Bill Russell, David Robinson, and Patrick Ewing. Definitely the "big" names in the Association's all-time lineup of big men. We'll see how it goes for the Joker as this season continues to play out.