Were you at the big Formula One Race in Vegas over the weekend? Just asking, since we know our man Shaq was at the big party put on my Sports Illustrated magazine. Looked pretty amazing. 
When it comes to Las Vegas, the place they used to call Sin City (and sometimes still do), is an up-and-coming destination for professional sports. The city already has the NFL's Raiders, and Golden Knights in the NHL. 
As for O'Neal, he's talked openly about wanting to bring an NBA to the city as well. He's not alone in that regard. Current Lakers superstar LeBron James has talked about his desires to be involved in NBA ownership. There's been hints of Shaq and LeBron pairing up in some kind of ownership team. Depending on what source you check, Shaq may or may not be open to the idea.
A story posted over the weekend on Lakers Daily, an online magazine for the L.A. NBA franchise, said O'Neal is open to the idea of pairing up with LeBron…under some specific terms and conditions. 
No matter who else is involved, Shaq is ready to get the NBA ball rolling. Speaking to another online sports site, he said, "If there's ever an NBA team that's going to come here, I would definitely like to be involved. With LeBron, without LeBron, I just want to be involved."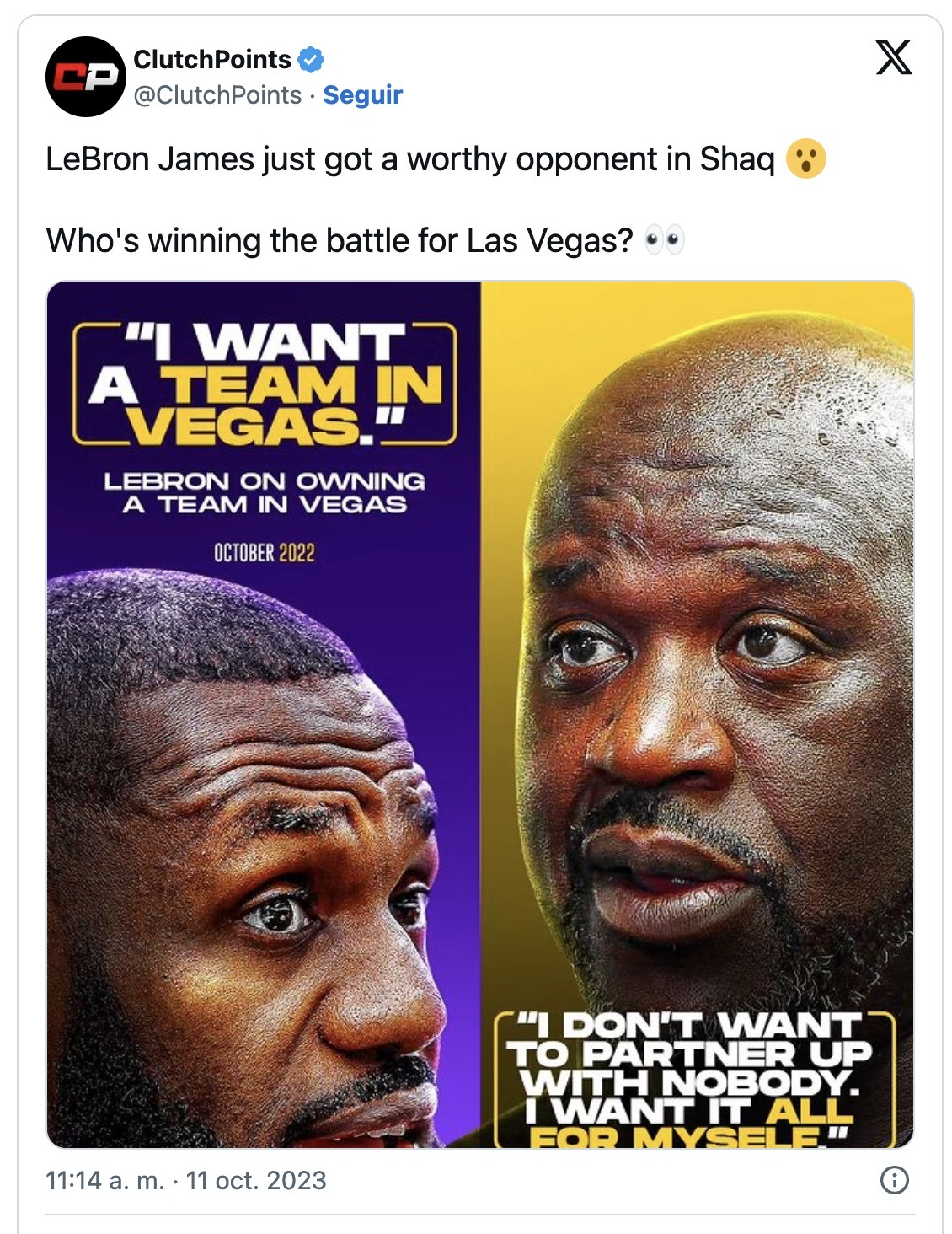 The NBA might not be the only new sports franchise in the desert city. Word from baseball is the Oakland Athletics may be looking to Vegas for a new home as well. There have also been reports the team is open to taking on new minority owners. Would Shaq be interested in MLB ownership? 
"Not baseball," he said. "Football maybe, basketball definitely but not baseball. I want to be involved. There are two types of owners. There's the owner that just has the bragging rights and I'm the partial owner and there's guys that like to make decisions. I, at some point, would like to be in on the decision-making process."
O'Neal has a bit of experience in the ownership arena. He had a minority stake in the Sacramento Kings from 2013 to 2022. Under league rules, he had to sell that stake when he became involved in an online sports betting business.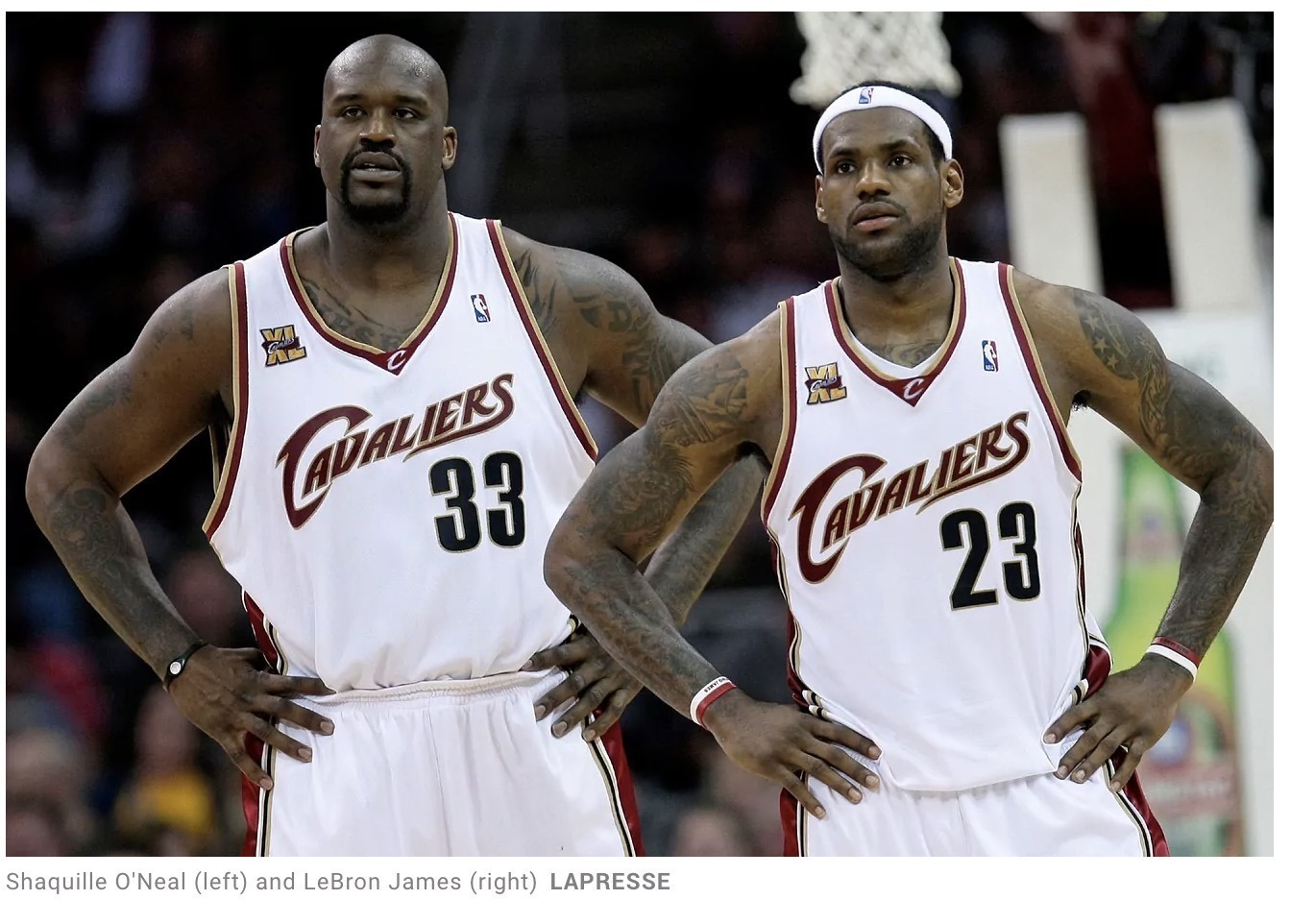 As for LeBron, there's no word yet if he's even considered the idea of teaming up with Shaq for a Vegas NBA franchise. What is well known is that the 19-time All-Star has been pretty transparent about his desire to own a team in Las Vegas.
Money-wise, it shouldn't be a problem. James is the first active NBA player to officially become a billionaire. While any new franchise would have a price tag in the billions, James could no doubt put down a pretty hefty chunk of that himself. Getting partners would probably not be an issue, either. 
Of course LeBron and Shaq have previous teammate experience. They played together with the Cleveland Cavaliers for the 2010-2011 season. Time will tell if they'll team up again on an ownership deal for the NBA in Las Vegas. Place your bets!