As late summer cools and autumn is just around the corner, college football is heating…big time. One of the hottest tickets in the game is for the University of Colorado Buffaloes, where head coach Deion Sanders is – to put it mildly – making a good-sized dent in the football universe.
In a recent interview with TMZ Sports, our man Shaq talked about Coach Prime, and how he reminds O'Neal of a famous coach he played for back in Lakers days, Phil Jackson.
Check the video below for the video highlights. Shaq says he spotted Jackson's trademark calm sideline demeanor in Sanders during their game with cross-state rival Colorado State this past Saturday night.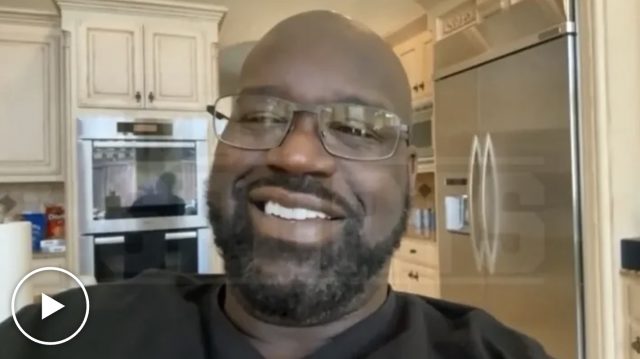 Shaq: "When they were down 15, there was a camera that panned to Deion's face, and it reminded me of Phil Jackson. And I've always said, if the general doesn't panic, the troops don't panic." 
The game got crazy in the 4th quarter. With the Buffaloes storming back late, and eventually winning the game 43-35 in double OT. Just another day at the office for Coach Prime. 
Shaq remembered being in tough moments with the Lakers and Coach Jackson, and eleven-time NBA champ. "I know exactly what the [Colorado players] are going through because when you are standing in front of someone that has an impressive resume, and you're trying to get to the level he get to, everything you say is golden. I felt that way when Phil Jackson first came to the Lakers."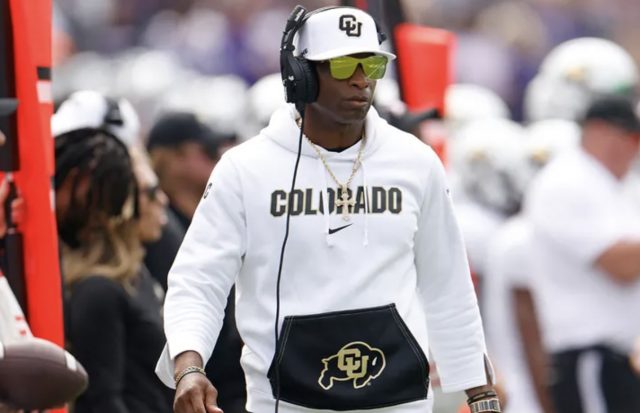 More from O'Neal: "Before [Phil] got there, me and Kobe, we got swept all the time. But when he came there and stepped in the locker room and we saw he didn't panic, so it taught us not to panic. We know that this guy knows what he's talking about."
As for Coach Prime and his Buffaloes, the 3-0 start this season has the team jumping up the college rankings. Going into this weekend (as of this post date), Colorado is ranked 19th in the country. Keep in mind, this is a team that won ONE game last season! 
Shaq didn't mince any words in his big-time praise for Coach Prime: "Deion right now is the best coach in college football. You heard it here first."
Will the Prime Effect continue to be "in effect" for the Buffaloes? The team has a challenging schedule this season. Next game is against #10-ranked Oregon this weekend, and then against #5-ranked (as of this writing) USC the week after that.